Dr. Scott Odom

Dr. Odom received his graduate degree from The University of Texas Health Science Center Dental School located in the world renowned Texas Medical Center in Houston Texas. The Dental School offered an offsite rotation program located on the South Texas Border in Brownsville. Dr. Odom was one of a select few students for this rotation to treat children with dental disease and help educate them on good oral health. While training on this rotation at the UTHSC Dental Center on the Border in Brownsville, Dr. Odom uncovered his desire to assist those who are underserved and in need.
Our office enjoys seeing children as they grow up through their teens, into adulthood, and beyond. "Healthy smiles for a lifetime" is our goal. We monitor growth and development each visit in order to provide information and treatment options on age-appropriate dental services. We practice general dentistry with a goal to provide comprehensive preventive, early detection and treatment of dental diseases that is tailored to your child's health care and emotional needs. Because children with tooth decay may have problems eating, sleeping and focusing, our team takes time to attend to your child's individual needs. We take pride in making their dental visit fun and as comfortable as possible while providing high quality dental care.
Staff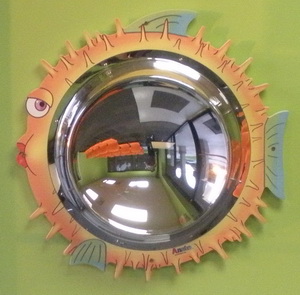 Our exceptional, friendly staff is our greatest asset. All of our dental assistants are licensed professionals who pride themselves on staying on the cutting edge of dentistry and patient communication. They are excited about what they are doing, have high standards of quality and integrity, and are motivated to achieve the best results for our family of patients.
Our dedicated and motivated staff has one primary goal—Making your visit both comfortable and fun. We feel it's important that you understand everything so that you can relax during the procedure. Our staff is eager to answer any questions regarding your child's dental care. Please feel free to share with us your needs and concerns. We look forward to seeing you and your child soon!